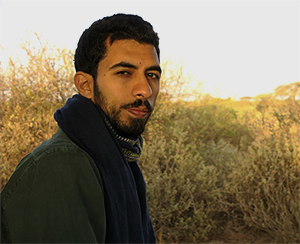 About Me
My lifework is dedicated to the socio-ecological evolution of our presence on Earth. My passion is centered in investigating how we can use design-thinking processes to transition our societies towards regenerative and participatory cultures.
My experience lies in analyzing the social impact of development projects, designing holistic sustainability strategies, and creating educational material for climate change and community development topics. Being fluent in Arabic and English gives me the opportunity to experience two social worlds, a helpful contrast when working and listening to people from various backgrounds.
I am curious about people's experience of the world, and though reflective conversation, facilitation of group processes, and using my creative writing and visual design skills, I am able to connect the stories of the people I meet.
In the digital space, further to being proficient in visual design programs, I have experience with word and data processing software, business management tools, and in working with innovative digital platforms that facilitate and expand our social interactions.
And in the somatic world, my hands loves working with earth and plants to help create healthy soils and thriving ecosystems. I am an avid wanderer and camper in wild landscapes. I love cooking beautiful food and hosting people, especially with my wife.
My life and work is an expression of my purpose, ever present in everything I imagine and do, to continuously craft how to be in service to the people around me now and to the stewardship of our future generations.
// Detailed CV on Linkedin --
Work Experience
Project Assistant / Youth Development Delegate with UNDP Bahrain, working on the sixth edition of the Arab Region's Youth Leadership Programme.
(Manama, Bahrain) // February 2020 - February 2022.
Design Consultant for a residency program at Embercombe.
(Southeast Devon, UK) // March 2019 - September 2019.
Learning Community Assistant at Schuamcher College.
(Southeast Devon, UK) // August - September 2019.
Designer & Editor for Gaia Education's SDG Training for Multipliers, Arabic Version.
(International) // August - December 2017.
Independent Consultant for Destination Sustainability.
(Muscat, Oman) // June 2017 - August 2018.
Social Responsibility & Sustainability Analyst with Sustainable Square.
(Muscat, Oman) // May 2016 - May 2017.
Co-Founder of alif daal noon.
(Oman, Bahrain, Kuwait) // Founded in May 2017 - July 2018 (currently in rest).
Member & Co-National Coordinator of Arab Youth Climate Movement.
(Bahrain chapter) // April 2015 - May 2016.
Manager & Landscape Designer with Floating Gardens.
(Manama, Bahrain) // March 2015 - March 2016.
Production & Events Manager with Al Riwaq Art Space.
(Manama, Bahrain) // January - May 2013 AND February 2014 - January 2015
Support Worker for Mike from Lifestyle Options Inc.
(Brisbane, Australia) // April 2011 - October 2012.
Fundraiser & Supervisor with Public Outreach.
(Brisbane, Australia) // September 2008 - November 2009.
// --
Higher Education
Master of Arts in Ecological Design Thinking from Schumacher College, University of Plymouth (Devon, UK) // Awarded with Distinction in December 2019. Dissertation.
Bachelor of Multimedia, Majoring in Visual Communication Design from Griffith University (Brisbane, Australia) // Graduated in December 2010.
Professional Certification
Ecological Design in Design for Sustainability e-learning programme from Gaia Education (Online) // March 2016.
Design for Sustainability Certificate from Gaia Education, taken at Damanhur Ecovillage (Canavese, Italy) // August 2015.
Permaculture Design Certificate from PRI Kenya, taken at Distant Relatives Eco-Lodge (Kilifi, Kenya) // October 2014.
// --
Other Activities
Environmental and Permaculture Activities // 2010 - 2013.
• Working at a small Permaculture Farm (TAS, Australia) // December 2013
• Working on a private Permaculture property (NSW, Australia) // May - July 2011
• Volunteering with Wild Mountains Trust (QLD, Australia) // During 2010 - 2011
Farm Work // 2010 - 2013.
• Cherry picking (TAS, Australia) // November 2013
• Macadamia Farm, seasonal farm work (NSW, Australia) // June 2011
• Pear picking (VIC, Australia) // February 2011
• Stone Fruits picking and general farm work (VIC, Australia) // November 2010
Festival Jobs // 2010 - 2014.
• Museland Festival, Stage Management (Bahrain) // January 2014
• Melbourne Festival, Runner (VIC, Australia) // October 2012
• Peats Ridge Festival, Kitchen Hand (NSW, Australia) // December 2011
• Live to Shine, Volunteer and Production Manager (QLD, Australia) // October 2011
• Woodford Folk Festival, Festival Arts Setup (QLD, Australia) // December 2010